Sunyside café is a game centered around food waste. You are able to manage and run your own café. Effects like weather and events will change how you plan your menu and purchase produce.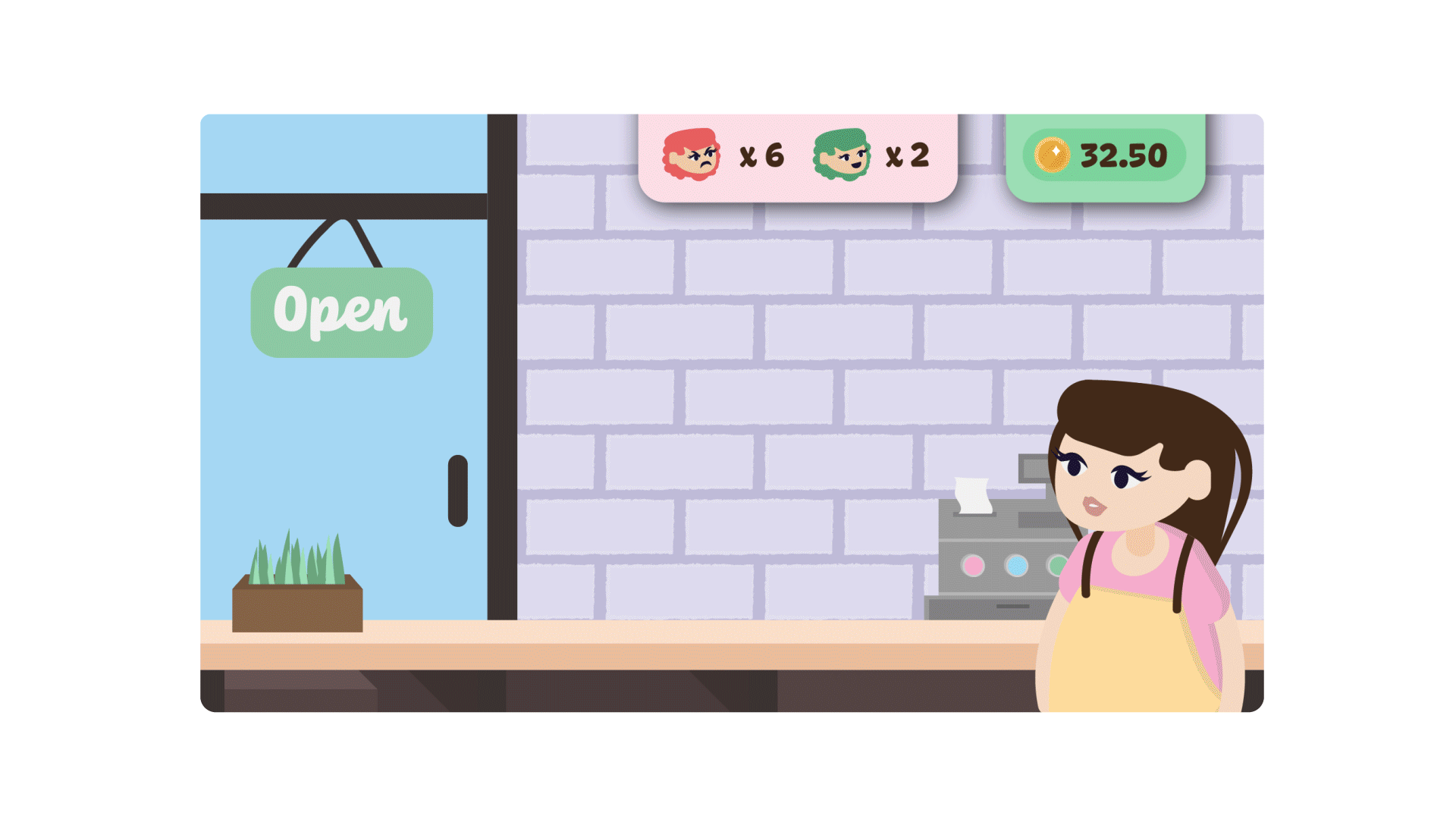 Cooking food for customers incorrectly, washing up slowly and incorrectly sorting your rubbish will all add to the footprint of your café.
The overall goal is to create a café that generates little waste through playing and learning about customer habits.

︎︎︎ A short video explaining the concept